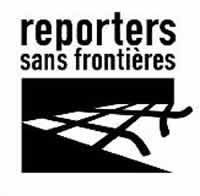 Source: RSF

Reporters Without Borders reiterates its appeal to the government to ensure that the human rights activists, journalists and netizens who are in prison in Vietnam just for expressing their views are included in the amnesty for detainees that has been announced for Vietnam's National Holiday on 2 September.
Vietnam needs to respect its undertakings to guarantee freedom of expression. The release of these human rights activists, journalists and bloggers would be seen a major conciliatory gesture.
Reporters Without Borders would like to draw the government's attention to the following 18 detainees: three journalists (Tran Khai Thanh Thuy, Truong Minh Duc and Nguyen Van Ly) and 15 netizens (Nguyen Van Tinh, Nguyen Manh Son, Nguyen Van Tuc, Ngo Quynh, Nguyen Kim Nhan, Pham Van Troi, Vu Hung, Nguyen Van Dai, Le Thi Cong Nham, Tran Quoc Hien, Truong Quoc Huy, Nguyen Hoang Hai, also known as Dieu Cay, Nguyen Tien Trung, Nguyen Xuan Nghia and Le Cong Dinh).
Reporters Without Borders secretary-general Jean-François Julliard wrote to Prime Minister Nguyen Tan Dung on 20 July urging him to pardon these human rights activists, journalists and bloggers.
When Vietnam was admitted to the World Trade Organisation in 2006, it agreed to reconcile economic development with respect for its citizens' fundamental rights. Vietnam is also a signatory of the International Covenant on Civil and Political Rights, which enshrines freedom of expression and opinion as a fundamental right that everyone should be able to exercise freely.